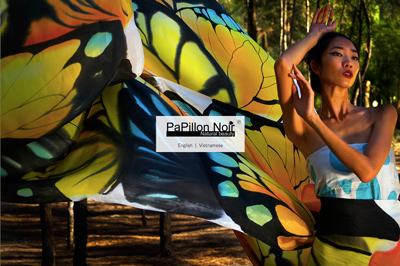 PaPillon Noir Fashion
Redesign, Programming, Photography
PaPillon Noir ist specialised in nature-inspired design.
Hand painted silk dresses, jewellery from recycled materials and accessories.
I completely changed the look of the existing website which is based on a content management system without touching the essential structure of the programming code it was originally built on.
And many of the recent pictures you find in the website I shot as well!